Designed for Enterprise Business
Experience the following benefits using Cora PPM Software
Configured for you by you
Highly flexible due to its no code / low code configurability, easily adapting to your business needs. 
Standardize Processes
Integrate your business streamlined system, so all your data and documents are kept permanently up to date.
Centralize your data
Get immediate visibility into everything, wherever you are. It's all there on your dashboard.
Reduce Deviation
Get rid of those gaps between planned and actual costs and delivery, so you can be confident of continually maximizing your margins.
Cora Makes You The Control Tower
With Cora managing your projects and portfolios, everything you do gets delivered on time and on budget. Cora PPM Software seamlessly integrates with your financial controls, your schedules, and any existing technology stack.
Enterprise-Wide Consistency Across your Projects and Programs
Digitize your portfolio, program and project processes driving global, consistent ways of working which deliver efficiencies and drive best-practice.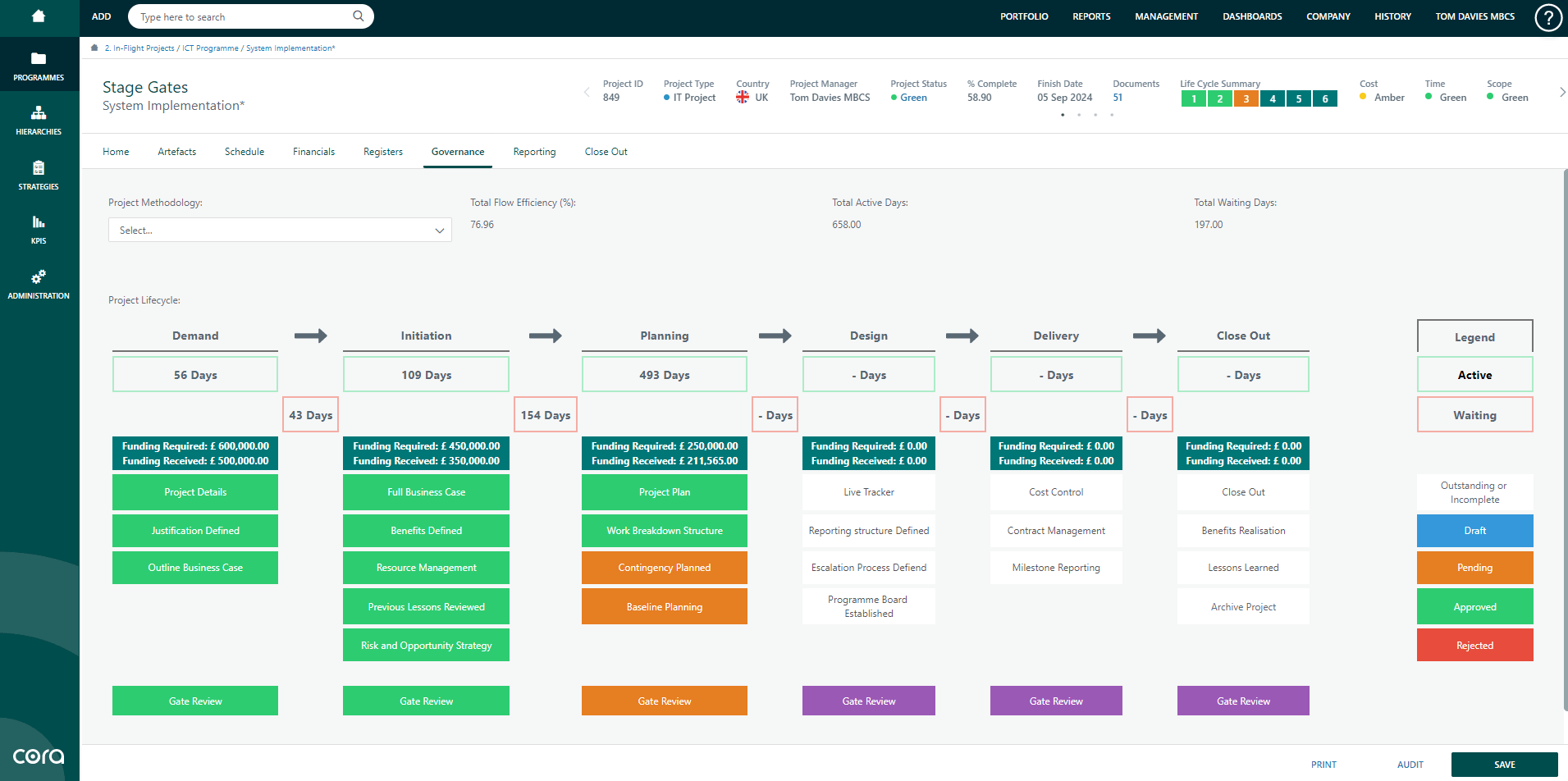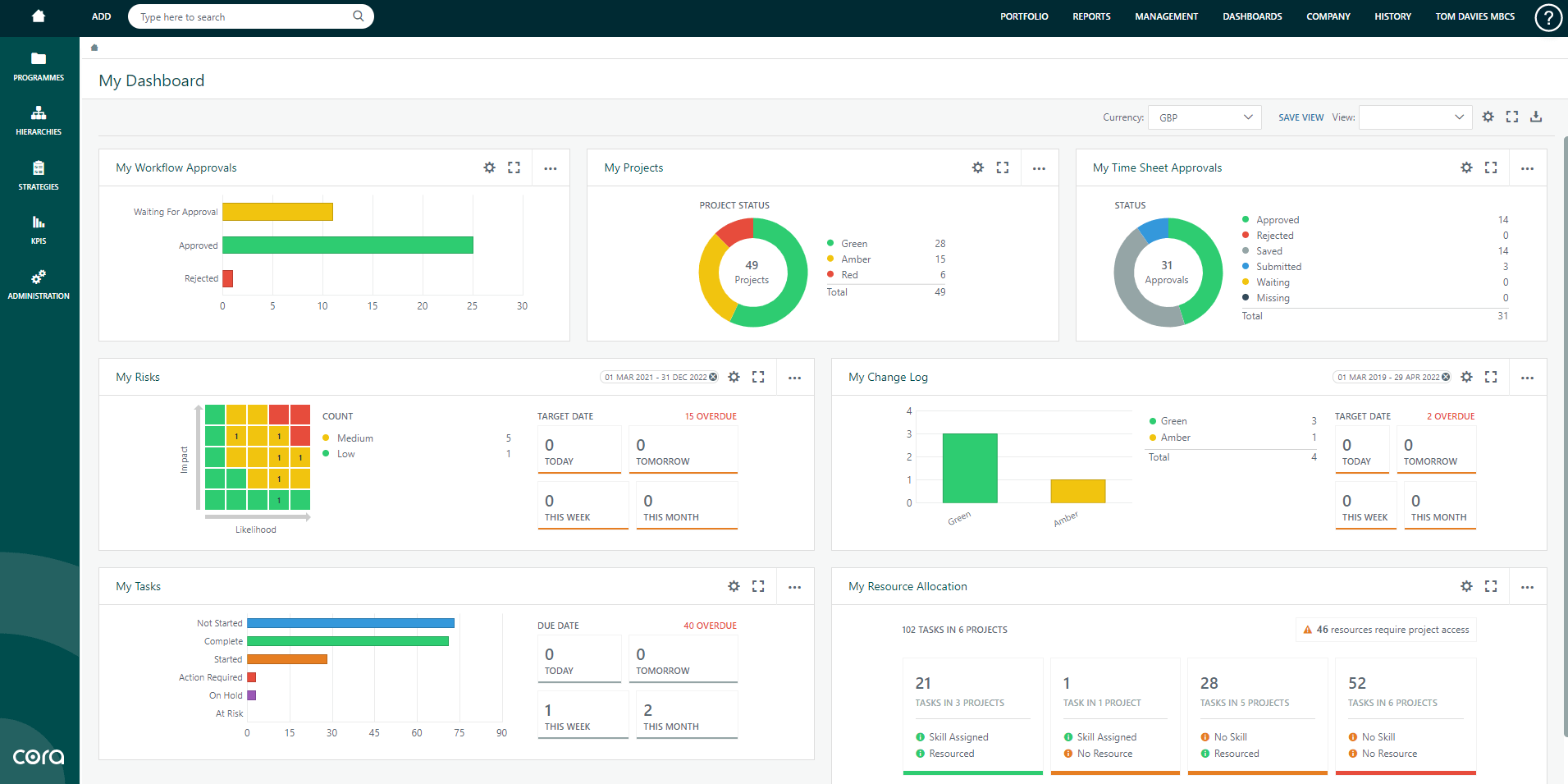 Connecting your enterprise ecosystem by integrating, centralizing, and consolidating your project and program data. Delivering end-to-end visibility and eliminating the need for legacy systems.
Controlled Governance and Compliance
Complete control, governance and insight across your projects and programs. Safeguard your enterprise with compliant reporting, secure document management, workflows, and audit trails.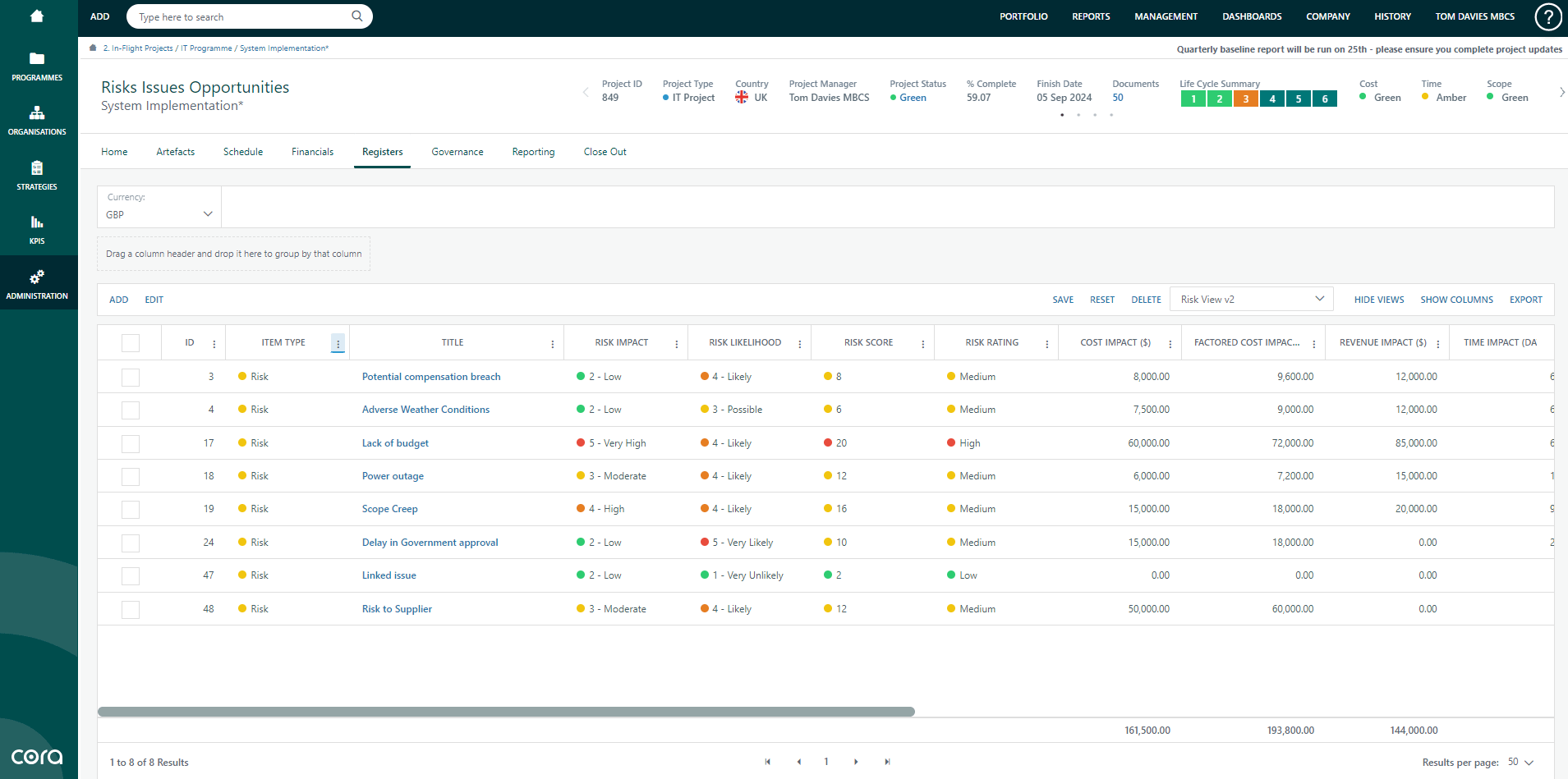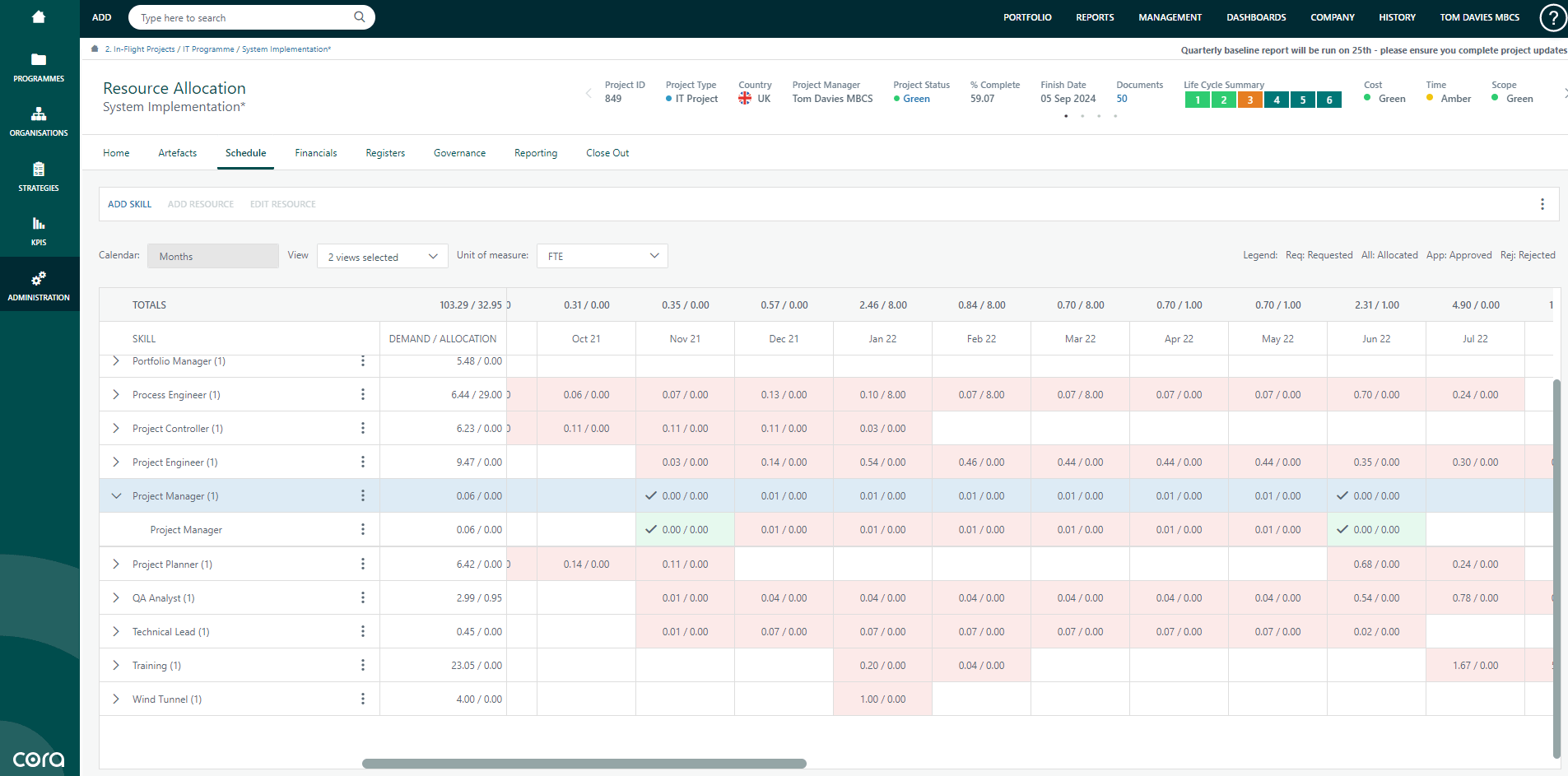 Maximize Project and Program Margins to Drive Profitable Growth at Scale.
Ensure delivery on time and on budget through operational excellence and real-time insight. Enabling revenue growth and cost optimization opportunities
Cora PPM Go: Your Mobile Project Management Solution. Access, update, and manage projects on the go. Dashboards provide insights on resources, progress, and documents. Simplify risk, issues, actions, and tasks.
"Reduction in cost overruns in 8 months"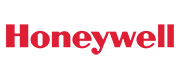 – Honeywell Intelligrated (IGS)
"Reduction in project forecasting volatility"

"Of their time saved through digital transformation"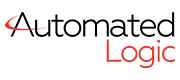 Ready to see how Cora works?