There are typically multiple levels of people from the top of the organization to the frontline healthcare providers that have a stake in the outcome of projects. Also, healthcare organizations often have multiple projects — sometimes hundreds of concurrent projects — to manage.
For these reasons, PPM software is essential in the healthcare industry. The Project Management Institute (PMI) reports that 79% of project managers using technology said it was easy to manage and measure program and project impacts and that it significantly increased success rates.
PPM software is essential for managing the volume and importance of healthcare projects. However, leveraging PPM software for peak efficiency starts with people.
Determine Project Baselines & KPIs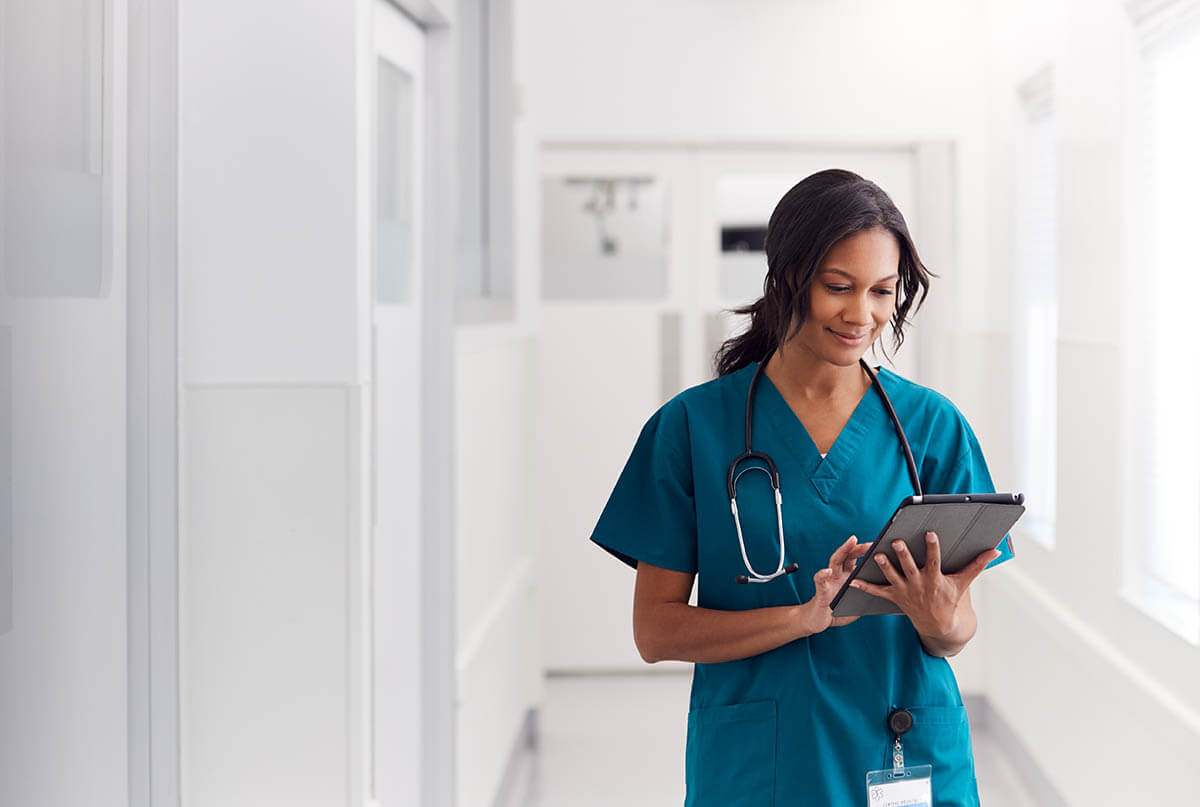 Efficient projects move forward step by step. Effective project management measures progress at each step. Before you can determine your progress, however, you have to know where you're starting from and determine where you want to go. This requires an agreement by project teams in the healthcare industry on what constitutes your baseline measurements and key performance indicators (KPIs).
These measurements are different than your OKRs (Objective & Key Results), which are purposely ambitious. You likely won't achieve all of your OKRs, but your baselines for project scope, timeline, and costs should be achievable and rigorously followed for effective healthcare project management.
Once team members agree on what must be achieved, when it will be completed, and how much it will cost, this represents your baseline for measuring success in your project management process.
This is another area where PPM software is essential. By creating the framework for a healthcare project, itemizing the stages of project management, and putting resources, budgets, and deadlines against these stages, you can help define the scope clearly.
Coming to an Agreement
Perhaps the biggest issue with any healthcare project is bringing together the key stakeholders in the first place to arrive at an agreement.
Healthcare organizations have wide constituencies, from healthcare professionals like doctors and nurses to business administration, finance, marketing, and board members. Getting everyone to agree takes consensus building and planning, especially if you have to manage projects within a portfolio.
The Chan School of Public Health at Harvard University says navigating the interpersonal dynamics that emerge among clinic and administrative leaders is key to avoiding potential conflicts through successful negotiation.
Once you have an agreement, stakeholders will be able to see and track progress, which makes them more accountable to the plan as detailed.
Utilizing PPM Healthcare Tracking and Reporting
With PPM software, you can monitor and track every aspect of every project across your entire portfolio. The right PPM software solution allows for robust scheduling of resources so you can assess and manage capacity at any time.
Real-Time Reporting
With real-time reporting, you always know where every project stands and how any changes impact your baselines.
Management information traditionally has been reported at the end of a month. "Sometimes in the middle of a month you're looking six weeks backward," said Ifti Majid, CEO, Derbyshire Healthcare NHS Foundation Trust. "With Cora Systems, we are actually reporting live," said Majid. "That makes an enormous difference in managing risk."
Project Dashboards and Alerts
Joe Ryan, Head of Program for Health Service Improvement, Health Service Executive (Ireland) said: "It's not uncommon for hospital groups to be managing more than a hundred projects at any one time. Tracking progress and managing risk can be unwieldy with project management skills and PPM software for healthcare.
"Rather than pore through hundreds of results and multiple platforms, a centralized PPM portfolio management platform like Cora allows you to see an overview of your projects, resources, and capacity with the ability to drill down to the information you need.
"This allows you to quickly flag the information you need within the system and layer the reporting, so it brings the right details to the right people," said Ryan. It's a much more efficient use of time for management in healthcare.
Transparency
PPM healthcare software such as Cora allows tracking and transparency across the entire healthcare project portfolio, according to Pat Davis, Head of Program & Project Management, Health & Social Care, Northern Ireland.
"At the program level, (you get) an instantaneous view across all of the projects and where we are in them, allowing issues and risks to be passed up to the program portfolio level if decisions need to be made, " said Davis.
You can learn more about how Cora PPM helps healthcare providers manage and deliver their portfolio of projects with our case study video.
Running Scenarios
Rarely do projects go exactly as you planned them from the start. You often run into unforeseen challenges, such as labor shortfalls, capacity issues, or scheduling conflicts for outside vendors. This requires you to be agile and flexible to deliver projects.
PPM software for healthcare projects allows you to deal with changes more effectively. You can shift resources or timelines easily and see how this impacts other utilization within your portfolio. Before you make any decision, you can run multiple scenarios to gauge the impact.
Governance and Compliance
In healthcare, governance, risk management, and compliance (GRC) are essential. Not only do you have corporate governance that supports the procedures, policies, and rulemaking for the organization, but you also have legal compliance regulations. Because of the nature of the projects in healthcare, you may have a significant list of deliverables to comply with industry regulations, including:
HIPPA for sensitive health records

HITRUST

NIST CSF

PCI DSS

DNV

And more
When you are juggling multiple projects, you must still maintain rigid compliance and governance. You may be required to produce an audit trail showing the steps you took to comply. With PPM software, you create an automatic audit trail that shows the steps you took and that they were completed.
Cora PPM Creates Repeatable Success
With Cora's PPM software for healthcare, you can align complex projects and programs with complete visibility. It helps keep projects on track with real-time reporting and data-driven insights across your entire portfolio.
Cora PPM improves decision-making for governance, compliance, and corporate risk to enable repeatable success. At the same time, you can reduce the cost of your project management office with automated tools that streamline processes for optimal efficiency.
To learn more about how Cora Enterprise PPM can help your healthcare organization, contact the project management experts at Cora today.