Cora Connect
Cora's Global Client Conference 2023
We were delighted to welcome all of you to the RDS in Dublin on April 27th.
We had the privilege of experiencing remarkable presentations by Honeywell, Northrop Grumman, and Forrester, where they discussed industry trends, challenges and how the PMO's are delivering value to their organizations. Additionally, the Cora Product Team gave us the latest insights into developments and improvements in Cora PPM along with revealing the ground breaking ways in which artificial intelligence (AI) and machine learning (ML) are being integrated into our cutting-edge products.
Guest Speaker Presentations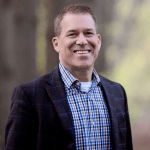 Jeff Hopkins & Roman Vorel
Global Program Management Office Leader & VP Engineering & GPMO CIO Honeywell
Jeff oversees end-to-end project solutions at Honeywell, managing $12B in revenue and serving as the Program Management Office leader for Honeywell Intelligrated. His presentation with Roman covered practical tips for accelerating digital transformation under the title "Instant Acceleration."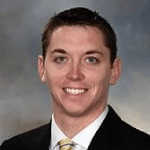 Ryan Godfrey
Director, Business Management Northrop Grumman Mission Systems
Ryan Godfrey, Director of Business Management at Northrop Grumman, leads the company's digital transformation initiatives. He is responsible for implementing digital solutions across program execution and business foundations. Ryan's presentation covered Digital Transformation and Integrated Project Execution.
Product Team Sessions
Session 1 – Product Roadmap & Product Vision
Session 2 – Product Demonstration
Session 3 – Product Q&A and Expert Insights
Further Information about Connect 2023
If you have any further questions or queries about Connect 2023, please reach out to your Customer Success Representative.
Alternatively, please feel free to reach out to the Marketing team at marketing@corasystems.com.