Embedded within your Cora application, the Cora Assistant consists of a standard library of 120+ intelligent guides, giving you insights and training on tap. So, when you're using your Cora application, there can be a suite of context-based, how-to guides that will provide guidance on how to get the most out of your various Cora modules, from the best use of dashboards and reporting to day-to-day use of the Gantt, registers and all other facets of your Cora application.
The Cora Assistant is discretely designed so it will become part of your everyday experience – from onboarding through to ongoing upskilling with that interactive just-in-time (JIT) guidance when you need it most. It will enable your new and existing users to be more productive in getting help immediately in-product, which will transform their user experience with Cora.
You can access it by simply clicking on the Cora Assistant button in the top right corner of your application.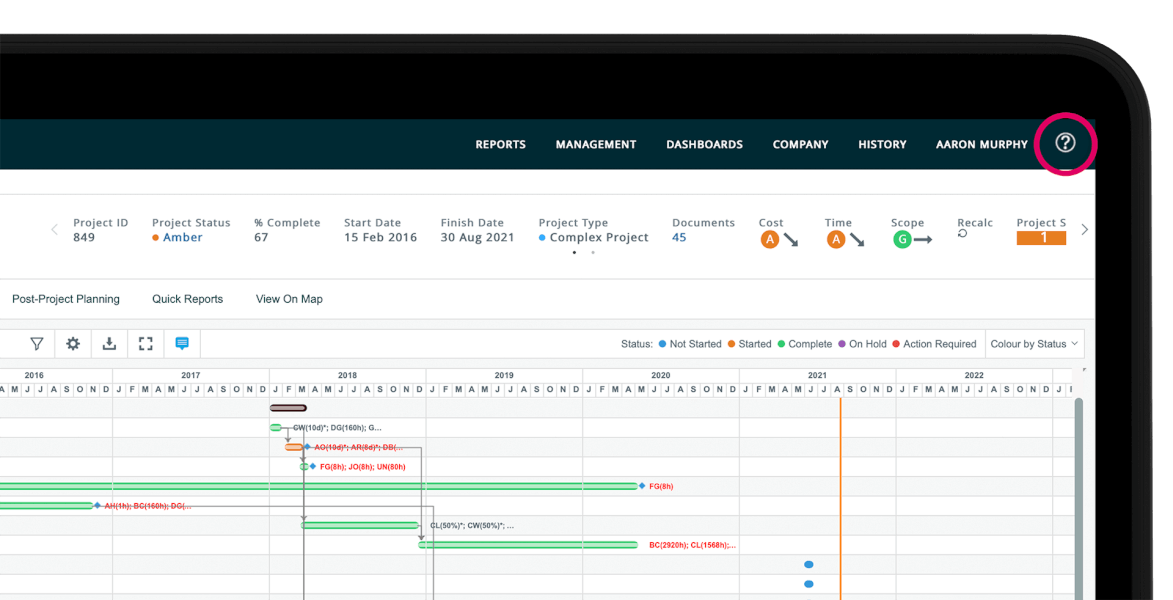 By leveraging the Cora Assistant you and your team will gain several key benefits including:
Empowers you to easily find the information you're looking for if you need help whilst on the Cora platform
Improves your staff's productivity, as users will be prompted to make sure, for example, that their reports are up to date or that they've submitted their forecasts
Provides Cora with a means to more proactively serve you in leveraging the most out of your platform
Guides are embedded within the application, making access instant and 24/7, minimizing the need to contact the support desk with functional queries
The "swivel-chair effect" of having to leave the Cora application whenever you need help is drastically reduced. Before, you may have asked a colleague, emailed the Cora Customer Support team, or logged into our Help Centre. Whilst all those options are still available, your users can now be more productive in getting that help immediately in-product (and therefore face fewer frustrations/blockers when using the platform)
The Cora Assistant can be your one-stop-shop for finding out about Cora feature updates or upcoming customer events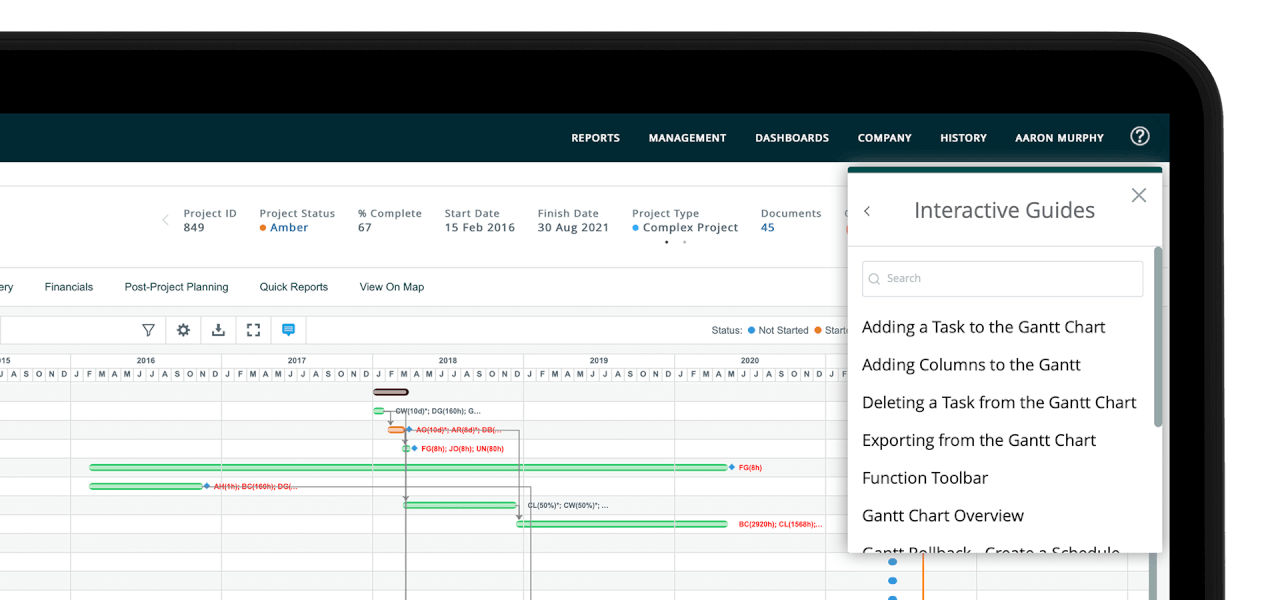 To learn more about how the Cora Assistant can help unlock your team's potential click here to download our datasheet or contact your Customer Success representative.