Overview
Honeywell is an engineering and technology company, which invents and manufactures technologies that address challenges in various sectors, including energy, security, safety, productivity and global urbanization. It's annual revenue is over $30bn.
Watch this video
Discover how Cora drives global cost savings and digital transformation at Honeywell. Hear insights from Jeff Hopkins, VP of Global PMO, and Roman Vorel, VP and CIO Engineering.
Client Stories: Honeywell
Challenges Honeywell faced
Managing $6bn of projects revenue across six business units (including aerospace; building solutions; process automation; warehouse automation; smart energy; and oil & gas)
Projects ranging from $50k weekend projects to $500m complex projects happening over multiple years
Each business unit managing projects in a different manner, i.e. operating a) different business processes and b) from different levels of IT maturity
Needed to re-set so every business unit is aligned and operating with same business processes
Capabilities Cora brings
Rigorous standardization, e.g. when introducing a change, everyone has to come to Change Control Board, with everything documented, so all parties are aligned
Efficient schedule and project tracking, i.e. project information, milestones, risks, dashboards, time & resource management
Leadership can easily analyze entire $6bn portfolio and see all the project risks from one dashboard in an instant
Cora platform used to deliver the Cora implementation, radically improving collaboration and staff buy-in for the solution
"One single source of truth" for operational PPM, including direct link to financials
Benefits
$200M reduction in cost overruns in 8 months
$250M undetected change orders identified
Migration of 30,000+ projects (each project containing 200+ data points) and 5,000+ users in a matter of weeks – without business disruption
Scalability in number of users – from 20% on old platform to 50% with Cora
"We've been doing this for eight months. In one business unit alone, by all the things we implemented we reduced our cost overruns by $200 million and we identified $250 million of change orders we hadn't detected because we hadn't gone after them. Simple changes can have a huge impact on projects because these projects are very low margin and it doesn't take much to take them off track."
– Jeff Hopkins, Vice President GPMO and IGS PMO, Honeywell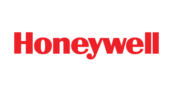 Ready to see how Cora works?
We know how busy you all are, so we've produced 3 different types of demos for you to choose from.