Billions of dollars are wasted every year due to poor project management. At the enterprise level, more than 11% of business investment is wasted due to poor resource management, capacity management, or just poor planning overall.
Companies that create robust project plans use their resources more effectively and manage project teams more efficiently. What do they have in common? They use project management tools to deploy resources and projects.
In this article, we'll explore the benefits of enterprise project management software, but first, let's dive into the common challenges that derail many projects.
Common Challenges in Project Management
When you manage projects, details matter. You need accurate planning and forecasting, a way to track project progress, and quick access to reliable information to make informed decisions. All too often, these things don't happen and they can cause multiple problems.
Here are eight of the more common challenges in project management:
Communication: Ineffective communication is at the top of the list when it comes to struggling projects. Team members may not understand their roles, deliverables, or due dates. When changes occur, not every team member gets the message, which can lead to confusion, poor resource utilization, and costly delays.
Lack of alignment: Teams work best when everyone understands what's expected and their goals are aligned with business objectives.
Lack of accountability: Efficient execution requires accountability. Failing to enact an efficient tracking process can make work management difficult and lead to bottlenecks in planning.
Unrealistic budgets and/or deadlines: Projects that run past deadlines or exceed budgets often have a common theme. Often, they began with unrealistic budgets and poor forecasting.
Misallocation of resources: Often, the wrong resources are assigned. This may be failing to assign tasks to those with the right experience and expertise or it may mean failing to schedule the necessary resources at the right time.
Scope creep: Scope creep is one of the biggest reasons projects go over budget and past due dates. Without agreement from key stakeholders on deliverables or requirements upfront, projects can get bogged down quickly, which increases time, costs, and risk.
Lack of contingency planning: No matter how well a project is planned at the management level, there will almost always be something unexpected that comes up. Materials might be delayed, skilled workers might call in sick, or company priorities change, requiring a reallocation of resources.
Manual planning or multiple software platforms: When you consider the staggering amounts of money that businesses are investing in projects — and the expectation that these projects will help grow the company — it's astounding that so many projects are still planned manually. In other cases, enterprises have yet to invest in project management tools or are juggling multiple spreadsheets or software platforms.
All of these challenges are only aggravated when they are applied to a complex project or multiple projects in project portfolios. Is it any wonder that three-quarters of construction projects go over budget and 77% are completed more than two months late on average?
Enterprise project management office (PMO) software can help you overcome each of these eight challenges.
Benefits of Enterprise Project Management Software
Project management teams use enterprise project management software to streamline, simplify, and manage projects and project portfolios more easily. With a centralized platform to plan, forecast, handle task management, foster team collaboration, and track everything in real-time, there's simply a better way.
Let's look at how enterprise project management software can help you overcome the challenges we discussed above.
Communication 
When you use a project management app or software platform as your hub for communications, everything associated with a project exists in a centralized platform. Every authorized team member can access the platform to stay up-to-date on project information. This provides greater transparency and feedback, especially when changes need to be communicated rapidly.
The best PMO software will allow document and file sharing, so everything needed is in one place.
Alignment
Enterprise PMO software also helps create better alignment. As tasks are assigned, team members know what is expected, what their role is, and how projects fit into business objectives. Business cases are developed along with planning and project timelines so that decision-makers and stakeholders can evaluate whether to move forward with projects or where they see potential challenges.
Accountability
The more complex a project is, the more people or skills that are required to complete it successfully. When there's a delay or issue in one area of a project, it can have a ripple effect that causes significant challenges elsewhere.
If you're building a data center, for example, and someone forgot to order a server, it will delay installation, testing, and deployment. With a centralized platform that tracks every aspect of a project, you would know this information instantly to reduce the risk of delays.
The right project management software will have multiple levels of alerts to recognize conflicts, such as overscheduling of resources or limited capacity. This allows project managers greater visibility into tracking progress and helps them to spot conflicts before they occur.
Budgets and Deadlines
Project management tools help accurately forecast budgets and deadlines based on the availability and capacity of resources. Project managers can create complex project timelines with visualizations that make it easy for everyone to see the big picture.
As resources are assigned or changes occur, it is easy to drag and drop components within the software to see the impact on the project or an entire project portfolio. For example, if companies find themselves in a cash-poor position, it's easy to estimate how delays in ordering materials can affect the overall timeline and make the necessary adjustments to keep projects moving forward.
Resource & Capacity Planning
One common place where conflicts occur is in resource planning and capacity planning. With PMO software, you can see all available resources and assign them to tasks based on experience and expertise. It becomes obvious when there are gaps that need to be addressed before projects are underway.
The right project planning software also helps with capacity planning and management, ensuring you have enough resources to get the job done. Tools like time tracking can help manage capacity limitations during projects to help keep you on track and make sure teams aren't working outside acceptable limits.
Scope Creep
When projects are planned effectively, aligned with company objectives, and key stakeholders have access to the information they need, scope creep is much more unlikely. Project managers can get everyone on board with the plan. If key stakeholders want to change the scope downstream, it is also much easier to show them how this affects deliverables and budgets.
One change can quickly impact multiple projects and add significantly to time and cost. With enterprise PMO software, project managers can quickly update plans to show how scope changes impact projects.
If scope changes are required, project managers should have a change management process that includes communication with team members.
Contingency Planning
Even the most experienced project planners aren't able to predict everything that may come up during a project. Weather delays may shut down construction projects at various phases. Equipment failure or breakdowns can occur. A key team member might call in sick. Stuff happens.
PMO software allows for nearly endless contingency planning. During the risk management phase of project planning, planners can envisage potential problems and run scenarios to assess the impact. This can help categorize risks and have plans in place in case something comes up that could threaten project success.
Creative teams can come up with multiple scenarios and plan for just-in-case challenges that may arise.
Efficient Planning
All of these benefits of enterprise PMO software help create more efficient plans. This, in turn, creates more successful projects. Ditch the spreadsheets, whiteboards, paper trails, data silos, and multiple software programs that make it difficult to keep track of everything in one place. The right project management office software solves problems before they occur.
Choosing the Right Enterprise PMO Software Platform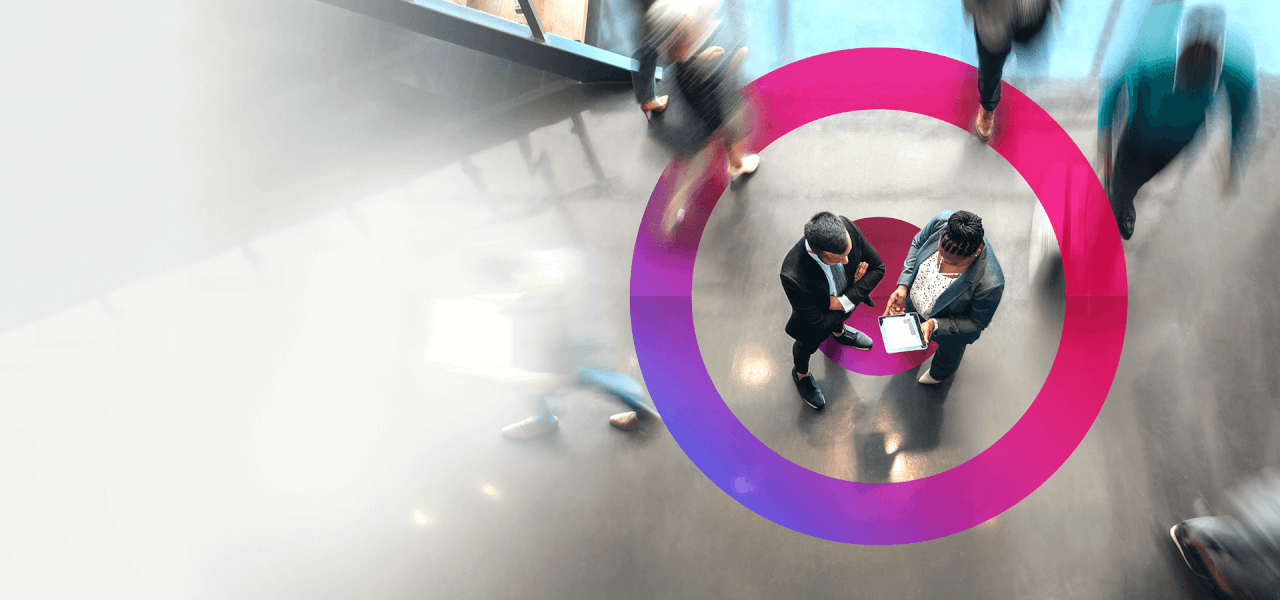 With so many important factors at play, choosing the right enterprise PMO software platform is a crucial task.
For project teams that manage a few projects one at a time, project portfolio management (PPM) modules may be available as extensions to ERP or other software already in your tech stack that may meet your goals. Large companies with more complex project planning responsibilities, such as juggling multiple projects or largescale projects, will be better served by purchasing more comprehensive project portfolio management solutions.
It's important, therefore, that you consider the big picture before you invest in any PMO solution.
We recommend a four-step process:
Step One: Assess your team's needs
Conduct an assessment of your team's projects, resources, and planning needs.
Step Two: Consider problems and challenges
Think about the common pain points that you have. You need to evaluate the impact of things such as poor productivity from non-value tasks, ineffective resource utilization, or project delays that impact your go-to-market strategy. By pinpointing the issues that cause the most problems, you can choose the tools best suited to alleviate these concerns.
Step Three: Align your enterprise PMO software with your needs
The project planning software you choose needs to be able to meet these needs. For example, if you suffer at times from communication issues, make sure you look for a system with a centralized platform to communicate with internal and external stakeholders easily. If you regularly worry about project timelines and budget overruns, make sure you choose a solution that can maximize your resource and capacity planning. If you are managing multiple projects at the same time, look for project portfolio management (PPM) solutions that can help you evaluate multiple projects and see how one item impacts other projects.
Step Four: Demand the must-haves
Besides these crucial elements, there are also the must-haves that will influence your decision. While your organization may have different things you deem essential, any system you research should also have these core features:
Ease of use: While project management offices need sophisticated tools, you want to ensure that the software is intuitive and easy to use. While there is always a learning curve for tools with vast feature sets, you also want to make sure your team members can get the information they need without overly intense training.
Scalable: Two years ago, few predicted the rapid adoption of remote workforces and the impact that would have on nearly every aspect of the business. None of us may know what projects we'll need to do in the future. You need a system that can evolve with you. It just doesn't make sense to invest in a fixed-scale solution that can adapt to your future needs.
Security: Strong cybersecurity is more essential than ever. Most project planning software today is cloud-based or facilitates cloud access, so make sure your choice allows you to manage access rights at a granular level and employ best practices for enterprise data security.
Traceability: You also need to be able to trace every action taken in the system. This is necessary for accountability, compliance, and governance.
Integration with data tools: You may need to pull data from multiple sources to see the big picture. Make sure your PMO software can automatically extract the data you need for a seamless workflow.
Real-time updates: Finally, make sure your enterprise PMO software can accommodate real-time updates. Data and information can age quickly and an out-of-date piece of information can cause chaos in project execution.
Cora Enterprise PPM & SPM Software for Industry Leaders
To see our enterprise PMO software in action, watch an overview of the platform at corasystems.com/demos